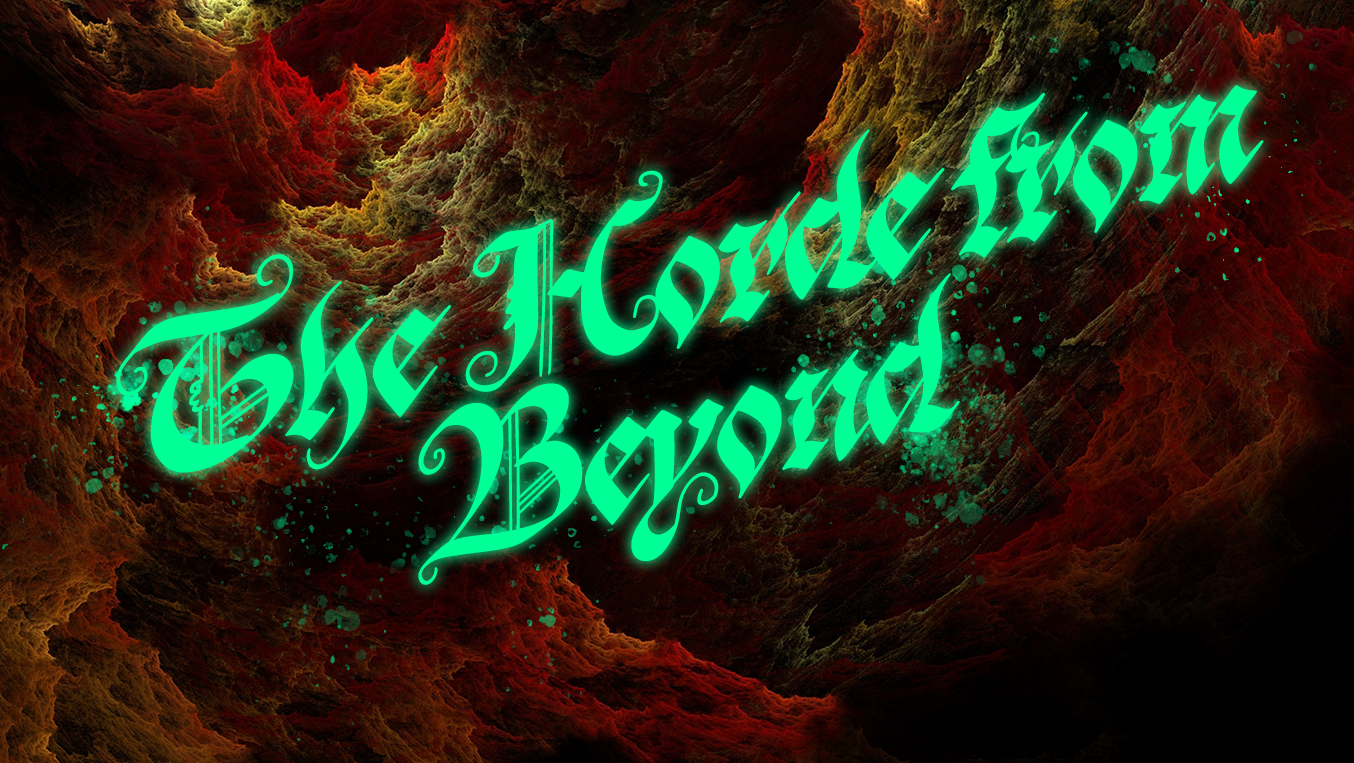 The Horde from Beyond - A MÖRK BORG Adventure
Those, who have ventured into the Endless Sea and returned, told the tales of anguish, chagrin, and disappointment. But not all were so fortunate. Some ships were thought lost forever. Until now.
The Horde from Beyond is an adventure compatible with MÖRK BORG, which begins days after the misery 4:3 gets fulfilled.
4:3 Look to the West. Forth comes fire, and a horde, and the Kingdoms burn.
It is also a 24 Hour Misery jam entry - go check it out!
---
Want more MÖRK BORG content? Who doesn't? Grab yer femur and enter the below web realms:

MÖRK BORG - The dark mothership of a website. Proceed with caution, bring silver.
Ex Libris Mörk Borg – Līber Lūdōrum - A mad scribe's collection of all things Mörk Borg. The best resource for third party content out there. Sacrifices can be made here.
the trve Mörk Borg - The cvlt hideout disguised as a discord channel. Be sure to say hi and never leave.
---
The Horde from Beyond is an independent production by Michal Gotkowski and is not affiliated with Ockult Örtmästare Games or Stockholm Kartell. It is published under the MÖRK BORG Third Party License.

MÖRK BORG is copyright Ockult Örtmästare Games and Stockholm Kartell.
Download
Click download now to get access to the following files:
The Horde from Beyond (A4) Horizontal PNG
6 MB
The Horde from Beyond (A4) Horizontal PDF
2 MB